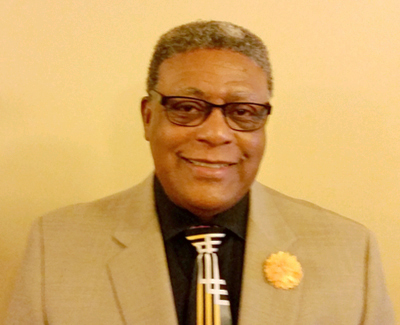 Dr. James E. Snow grew up in the Detroit area and attended public schools. James was baptized into Christ in 1970 at the old Hamilton Ave. Church of Christ. He has served the following congregations:
Redford Church of Christ (Detroit) – Youth Minister & Deacon; 1974-1977
Ridgewood Church of Christ, (Toledo Ohio) – Minister
Russell Woods Church of Christ (Detroit) – Minister
Wyoming Ave. Church of Christ (Detroit) – Director of Evangelism
Redford Church of Christ (Detroit) – currently serving this congregation as one of the Elders and the Senior Minister since 1988 and 1991 respectively.
He is a graduate of the International School of Evangelism in Pontiac Michigan (1977). He earned the following degrees: A Bachelor degree in Religious Education / Professional Ministry from Michigan Christian College (1993); He also has a Masters degree in Organizational Management from the University of Phoenix (2003) and a Doctoral degree in Biblical Studies from Master's International University of Divinity (2008).
James is the founder and chairmen of the board for United in Christ. This non-profit 501 c3 organization was established to help promote racial unity among the A Capella churches of Christ. It also serves as a community outreach by supplying back to school supplies for community children. James also serves as a board member of Midwestern Christian Institute in Mt. Clemens Michigan. The mission of this institution is to train preachers, Christian teachers, and church leaders for service in the kingdom of God. He is the chairmen of the Concerned Brethren group of the churches of Christ in the Detroit metro area.